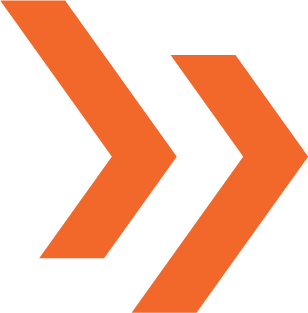 ABOUT US
Patrick Viau et Margosia Serafin
Nous sommes deux designers diplômés depuis 2004, avec de nombreuses expériences et succès enfin réunis dans une seule structure pour mieux vous accompagner vers le succès.
Nos activités sont le design industriel et naval, ainsi que le design graphique, le branding et le packaging. Ce large éventail est une spécificité de notre agence: de la génèse à la commercialisation de vos produits.
Nous avons une culture internationale ayant eu des activités en France et en Pologne, mais aussi aux Pays-Bas et au Royaume-Uni. Cela enrichit évidemment nos créations et élargit l'horizon de résultats innovants.
HOW WE WORK...
Nous appliquons une méthode assez libre afin de nous adapter à vos demandes, sans jamais oublier les méthodes standard du design pour garantir des résultats cohérents et conformes aux requis de la chaine de création/production.
Nos premiers outils sont évidemment le papier et le crayon, évidemment suivi des meilleurs outils numériques du moment concernant toute la gestion 2D/3D et la production, ainsi qu'à chaque étape de la chaine graphique, que cela soit pour l'impression, le web, ou l'édition.
Suivant nos convictions, nous sommes propulsés à l'électricité 100% renouvelable et nos propositions incluent toujours une dimension écologique moderne et pragmatique. Unique Models
All the models we produce are hand-made in our workshop in Les Sables d'Olonne, France, one of the world's major hub for sailors, racers and the home region of world's most innovative shipyards.
Since 1992, we build hundreds of models of all scales, with sizes ranging from 10cm to 2 meters long, and sometimes up to 3.5 meters high.
Each model is custom hand-made for you, to match exactly your request about size, quantity, finish and presentation. There is no catalogue as each model is unique.
We have been the offical model makers for the Vendée Globe, supplied the most high-tech teams in the Imoca and Ultim classes over the years. We are also able to deliver the efficient workboats and the highly sophisticated superyachts up to your needs.
Expert People
Patrick, is the manager of Viau Serafin since 2016, after taking over the workshop from his father that was initially known as ViauCom. Today the workshop is 100% integrated to the Viau Serafin design studio to offer the best services not only in model-making, but as a multi-disciplinary creative supplier.
We have more than 20 years of experience in model-making. It evolved to the digital age but it always kept the magic of hand crafting. Each model has its own story, like a unique piece of art.
Unlike many model-makers, we are authentic sailors, with serious experience on race yachts, as well as on power boats. You can be sure your model will be authentic.
Modern Technology
We have heavily invested recently in new equipment and moved to a dedicated workshop for acheiving always more satisfying models for our clients.
We manage now -in-house- the complete 3D chain, from 3D CAD design, to 3D milling of big parts, up to 3D printing for delivering the highest details. We have accuracy, reliability and efficiency for meeting your needs.
Absolutely all 3D files or critical informations stay in-house and are handled with the most serious care with respect for non-disclosure agreements.
We also make constant effort in R&D for getting our production more clean and green. We use less and less harmful chemicals and we are even supplied in 100% renewable electricity.